The small town of Isola delle Femmine arises beyond the Capo Gallo in the direction of west.
It is closed to Punta del Passaggio that delimits the Carini's gulf and it stretches itself for about a kilometer on the sea.
The name, probably comes from the arabic word "fim" that means inlet, but Plinio the younger from Como (62 B.C.) annotates, in a letter he wrote to Traiano, his journey next to: "parva et pulcherrima insula mulieribus" leaving in writing the legend that beautiful women lived in the little island located in front of the town, these girls offered thenselves for a moon-lasting, to a knight who was deserving of the "Fronda di Palma" (our gold medal for the bravery).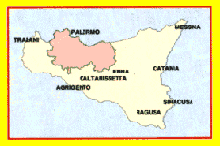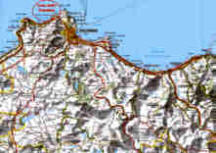 Click on it to enlarge!